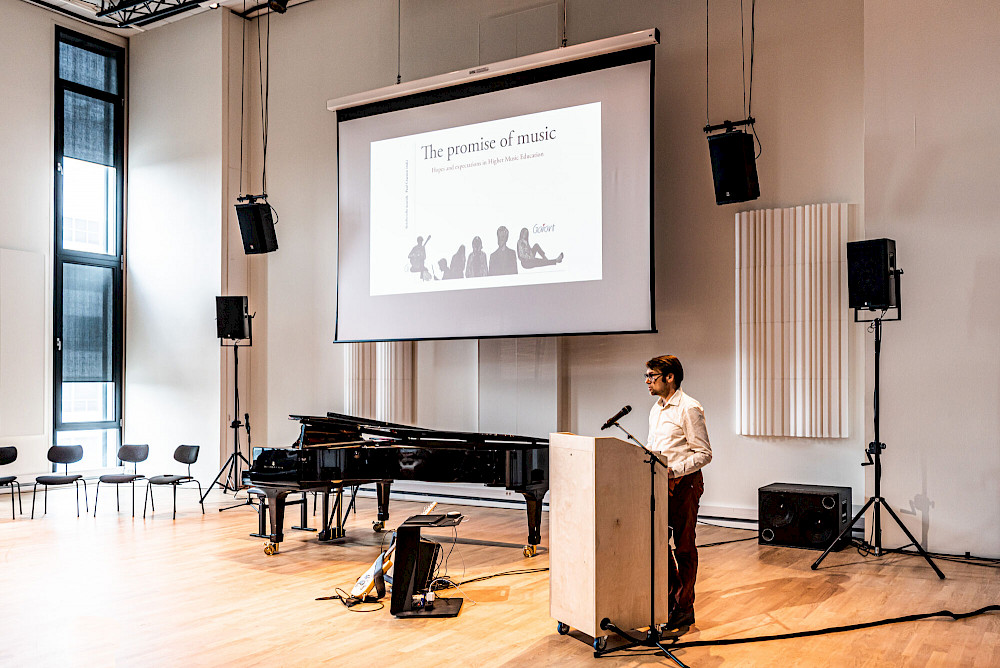 Photo Alex Schröder from the archive of the Royal Conservatoire The Hague
Book Launch 'The Promise of Music'
Th

19 May 2022

16:00

–

17:30
Over the past year, the lectorate 'Music, Education & Society' has worked on a publication with contributions from students and staff from the KC called The Promise of Music. What does the future of music sound like? What are the hopes of the upcoming generation of professional musicians?
With contributions from Paul Craenen, Julia Pallanch, Laura von der Goltz, Abigail Rowland, Johannes Boer, Richard Barrett, Noppakorn Auesirinucroch, Celia Swart, Aart Strootman, Shanice Skinner, Dimitris Koutantos, Loes Rusch, Richard Hughes, Sean Bell, Margi Kirschenmann, Suzan Overmeer, Adri de Vugt, Katharina Jacob, Petra Ruth Alexandry, Marlon Titre. You can read the preface and introduction to the book already here.
The event is public. Registration for attending the book launch for The promise of music (19 May, 16:00 – 17:30, Studio 1 of the Royal Conservatoire) is now open via this link.