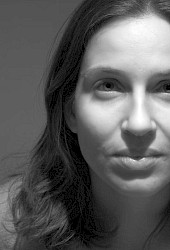 Heloisa Amaral
The Luso-Brazilian Heloisa Amaral (BRA/NO) is pianist, curator and artist researcher.
Contact
aGVsb2lzYWNhcGVsb3NzaWFtYXJhbEBnbWFpbC5jb20=
She completed a Diploma in Music Teaching (main subject piano) and a Diploma in Historical Performance Practice (harpsichord and fortepiano) at the Hochschule für Musik Freiburg, Germany, in 2003 and 2006, respectively. Following this she moved to Oslo, where she received a master's degree in piano performance from the Norwegian Academy of Music in 2007. After completing two years of continuing studies in ensemble conducting at the same institution, she became an associate researcher of the MusicExperiment21 artistic research cluster at the Orpheus Institute, Ghent, where she remained a member until 2016. In 2015, she enrolled in the docARTES Doctoral Programme in the Musical Arts. Heloisa has completed her doctoral research with a scholarship from the Portuguese Foundation for Science and Technology (FCT).
Check the link for more information on Heloisa Amaral.