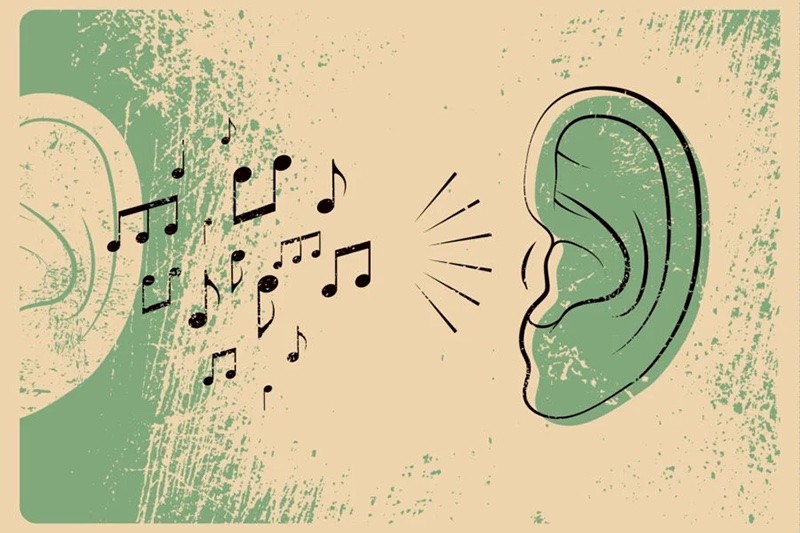 © New Music Conference
Shifting Boundaries – Situating Contemporary Music Practices
Fr

11 Nov 2022

10:30

–

18:00
, Conference & Festival - Boschdijkstraat 45, Verkadefabriek, Den Bosch
During the programme Shifting Boundaries – Situating Contemporary Music Practices, part of the fourth edition of the 'New Music Conference', seven Dutch music-related professorships reflect with various guests on the rapidly shifting boundaries in contemporary music practice. The lectorate Music, Education & Society (KC) is one of them.
Introduction to the Conference
Contemporary music practice is in a state of flux and is increasingly becoming a hybrid praxis in which music becomes connected to other domains. Not only do musicians, composers and sound artists work beyond the boundaries of their own discipline, their work and research also explicitly relate to social themes such as care, the ecological crisis, inclusivity, or the functioning of modern technology and media. Moreover, contemporary makers are not only active in the concert or music theatre hall, but also enter the public space with performances: from music-borne initiatives in care and educational institutions, to site-specific installations and community-art projects. Artistic research is increasingly the rationale of these hybrid making practices.
The examples mentioned above show a common dynamic in which the boundaries between music, other art disciplines and societal matters become fluid / permeable. Instead of focusing activities exclusively on the musical domain, today's creators increasingly connect with other locales. This is a fascinating development, which at the same time raises questions: what are the implications of this repositioning of contemporary musical practice? Where does the 21st-century musician find himself in this undistricting playing field? How is contemporary music practice connected to its social environment? Where is music practice on the spectrum between artistic autonomy and instrumentalisation? How does music interact with and within other practices? And what consequences does all this have for concert and festival practice?
Programme 11 November
The Programme consists of four blocks:
Music & Care, with professorships Performing Arts Medicine (Codarts), Music in Context (Hanze), Artistic Connective Practices (Fontys)
Music & Landscape, with professorships Music in Context (Hanze), Theory in the Arts (ArtEZ)
Undistricting the Musical Field, with Lectureship in Music (Conservatorium van Amsterdam), Music, Education & Society (Royal Conservatoire) - featuring Maya Verlaak, Thanasis Deligiannis, Heloisa Amaral, Aart Strootman, Michiel Schuijer, Paul Craenen.
Music & Society, with Artistic Connective Practices (Fontys), Valuable Entrepreneurship in and through the Arts (HKU)
Check the details of the blocks via the link.
Programme 2022-2024
Shifting Boundaries – Situating Contemporary Music Practices is an initiative of 'November Music' in collaboration with Buma Cultuur (New Music Conference). Over a three-year period (2022-24), seven music-related professorships will present their research results concerning the theme of rapidly shifting boundaries in contemporary music practice. Participating in Shifting Boundaries – Situating Contemporary Music Practices are:
Music, Education and Society, Koninklijk Conservatorium Den Haag, Paul Craenen
Lectoraat Muziek, Conservatorium van Amsterdam, Michiel Schuijer
Performing Arts Medicine, Codarts Rotterdam, Janine Stubbe
Theory in the Arts, ArtEZ Hogeschool voor de Kunsten Arnhem, Enschede, Zwolle, Peter Sonderen, Joep Christenhusz
Music in Context, Hanzehogeschool Groningen, Karolien Dons
Artistic Connective Practices, Fontys Hogeschool, Falk Hübner
Valuable Entrepreneurship in and through the Arts, HKU (Hogeschool voor de Kunsten) Utrecht, Veerle Spronck