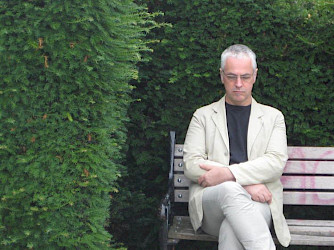 Richard Barrett
Richard Barrett is Professor of Research in Creative Music at the Academy of Creative and Performing Arts (ACPA).
Contact
ci5qLmJhcnJldHRAa3Vuc3Rlbi5sZWlkZW51bml2Lm5s
Richard Barrett is internationally active as composer and performer, and also teaches at the Institute of Sonology (Royal Conservatoire of The Hague) and supervises doctoral students at the Academy of Creative and Performing Arts at Leiden University and the Orpheus Institute. His musical work encompasses a range from free improvisation to intricately-notated scores, and from acoustic chamber music and orchestral composition to innovative uses of digital technology. He was awarded a PhD at the University of Leeds in 2018 for his thesis "Music of Possibility", published in book form by Vision Edition in 2019. His research work centres on the development of new concepts for relating improvisation to other compositional methods, in pedagogical contexts such as directing the Sonology Electroacoustic Ensemble (the subject of an ongoing research and project at the Royal Conservatoire) as well as within his own creative activity.