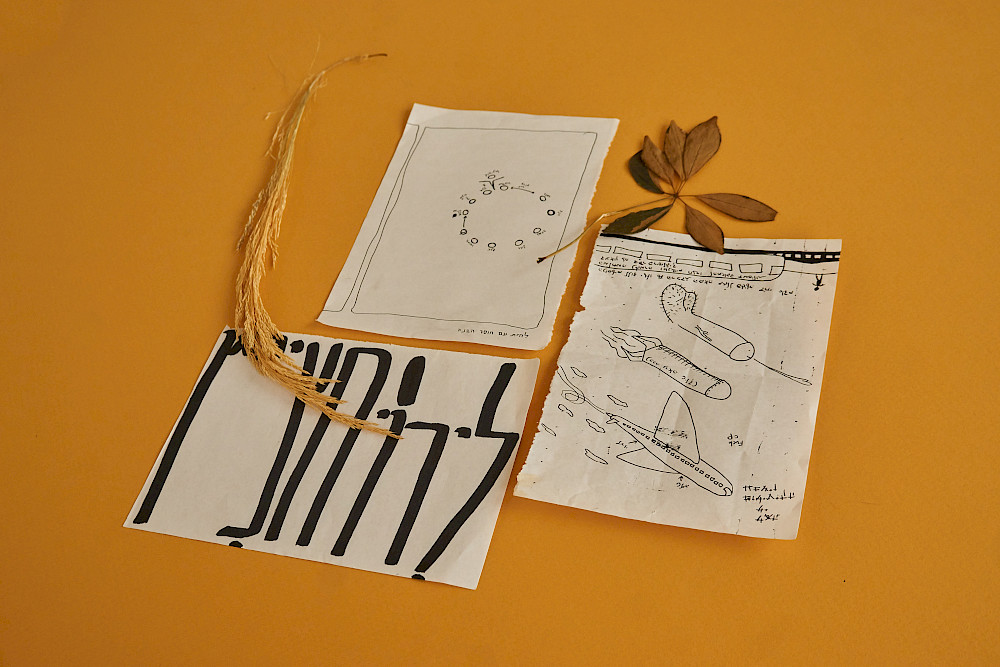 Documentation of one of the participants of the Here/Then and Now research group
Here/Then and Now كان ועכשיו ; a Memoir
As part of the IRG, Hoffman intended to further research, contextualize, and problematize the propositions and methods used in her artistic conversing practice, such as within the Here/Then and Now كان ועכשיו research group of artists that operated between 2018-2021 in Haifa (Israel).
In 2018 Hoffman, together with the Beit HaGefen Gallery in Haifa, and in earlier collaboration with the Mamuta Art & Research centre in Jerusalem, initiated a research group of artists named Here/Then and Now كان ועכשיו. Each year a new group of about ten artists is formed, committing to only one official expectation: to spare the time and be dedicated to gather once a week to have an open group conversation for 5 to 6 hours. In the centre of the meetings is a conversation, meaning that is the only thing the group does together. These conversations are mostly held at the Beit HaGefen gallery, however, the group sometimes travels to talk with different local initiatives in Israel or to visit the places where each of the group participants lives and seeks to work.
How to overcome fragmented forms and structures of the socio-political conditions we live in as an artist?
A group memoir
This is the group's memoir, a collection of reflections and documentations of the Here/Then and Now كان ועכשיו research group. Each year the process of the group was documented in a different formant by participants of the group and myself. In this part one can find a selection of these documentations:
Participants of the group (2018-2021): Anat Zecharia, Basma Bader, Dalleh Tarabey, Danielle Alhassid, Eppi Kreitner, Faten AboAli, Fatiha Zouakou Simaan, Haneen Abed, Hanin Maree, Juhaina Saada, Leroy Bar Natan, Myssa Daher, Netalie Ron-Raz, Rahmi Hamzi, Rotem Bides, Ruba AboNaser, Safah Kadah, Sephi Gershoni, Valeria Gaslev, Yoav Lifshitz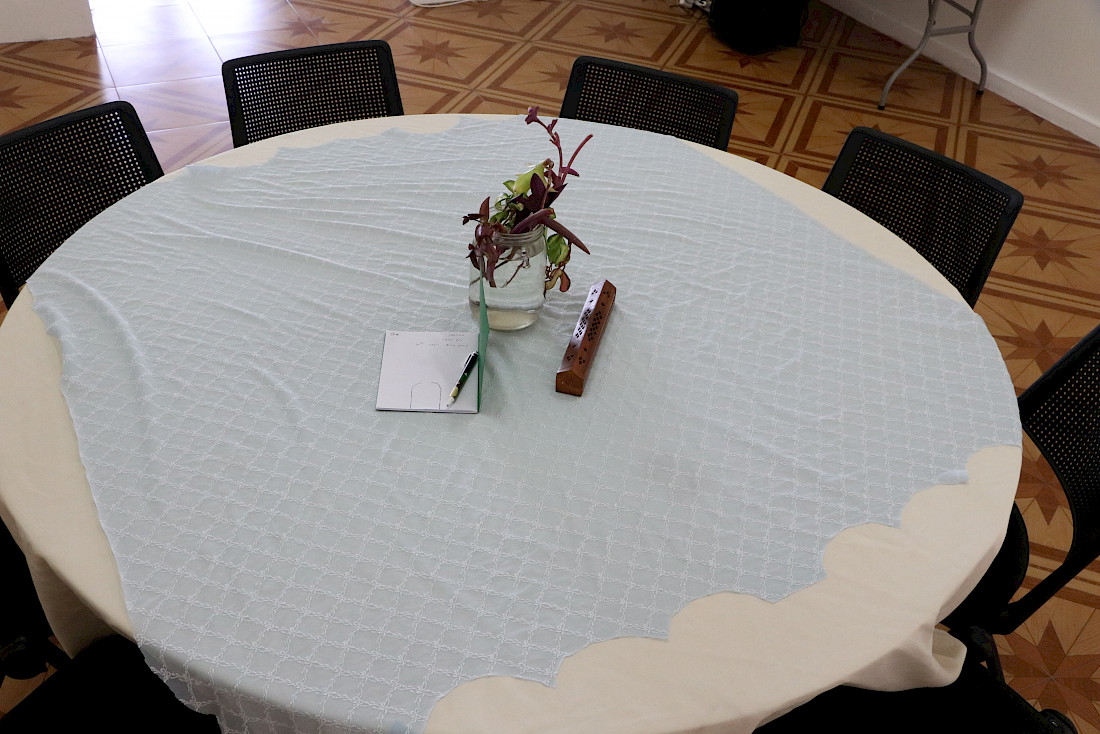 Round table of conversation, Beit HaGefen Gallery, 2018 - photo Safa Kadah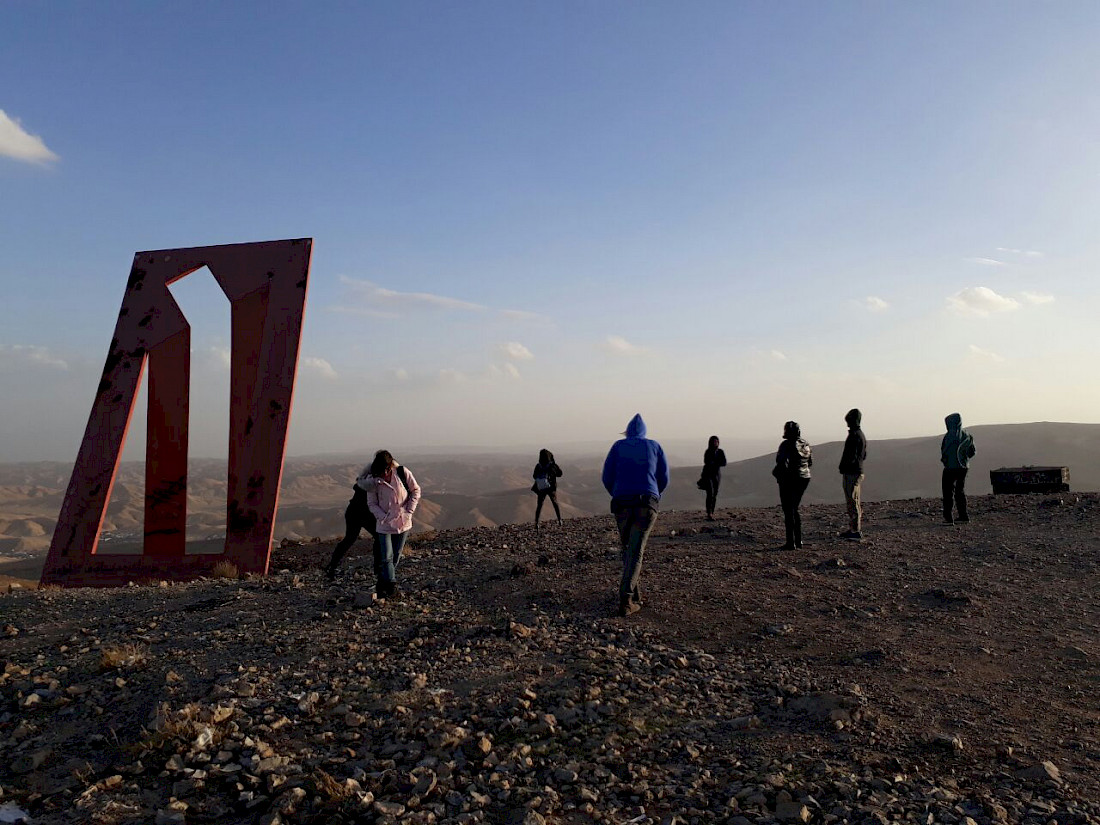 During one of the round table conversations - photo Safa Kadah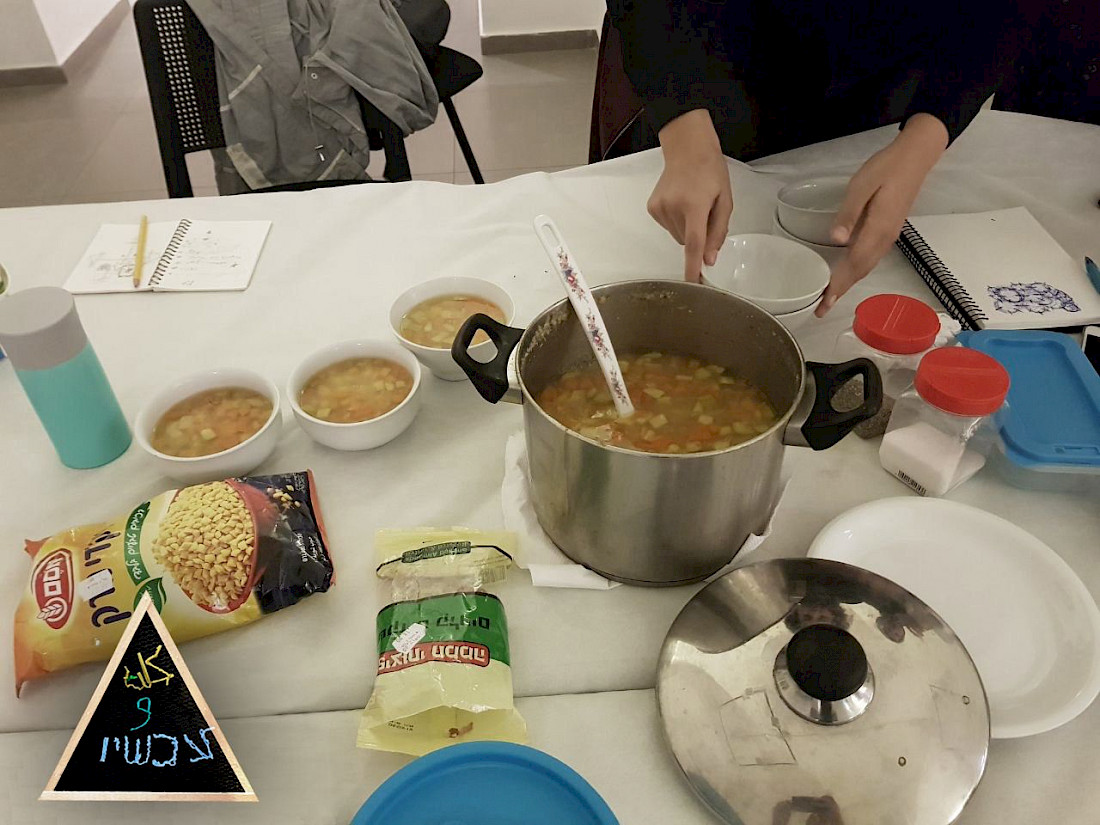 Weekly winter soup, 2019 - photo Thalia Hoffman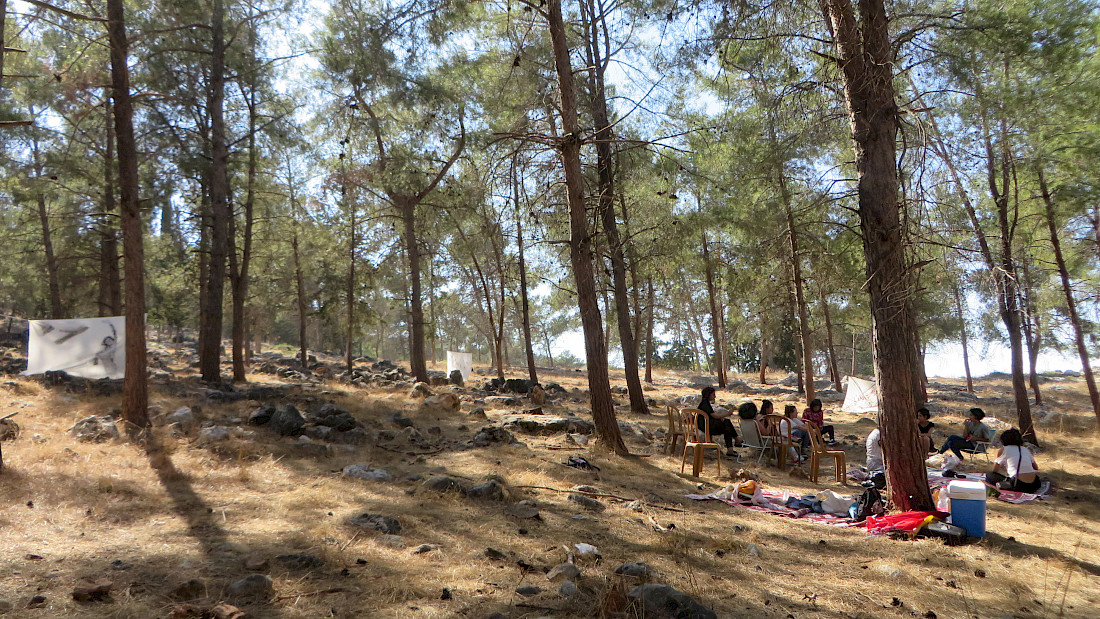 Meeting at Bir Al-Maksur - photo Valeria Gaslev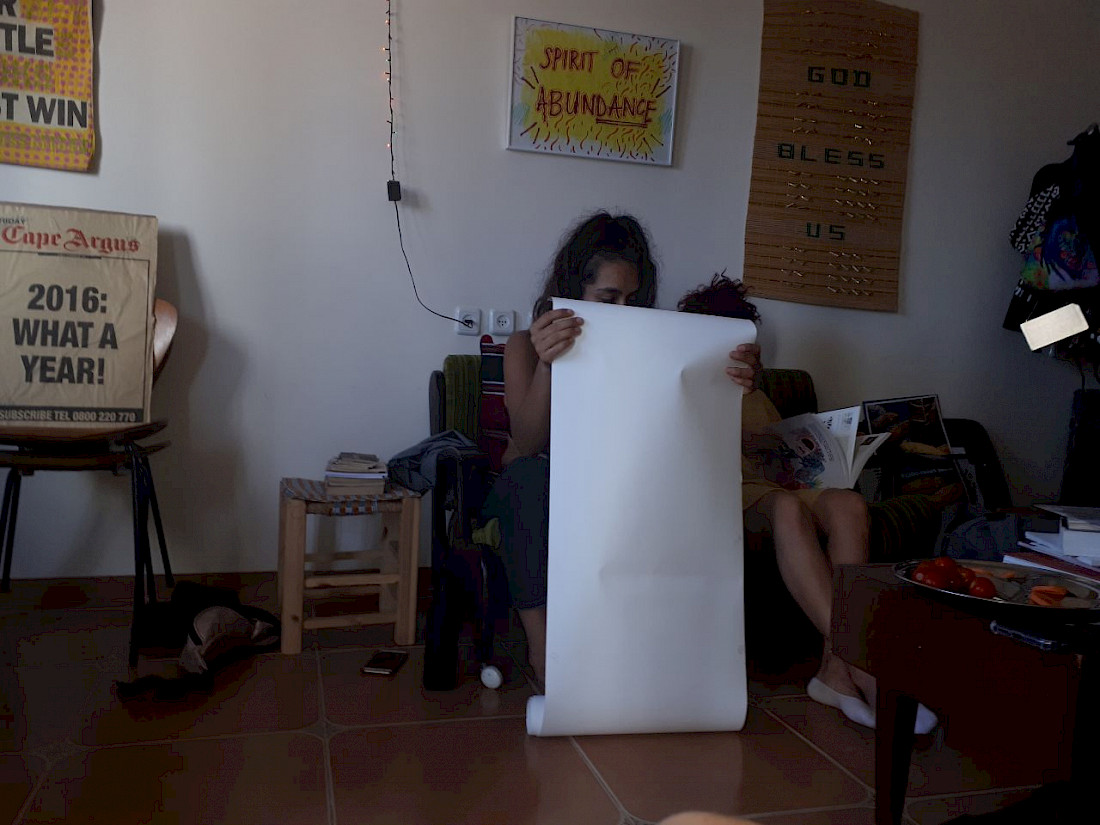 Meeting in Haifa home-gallery, 2020 - photo Valeria Gaslev