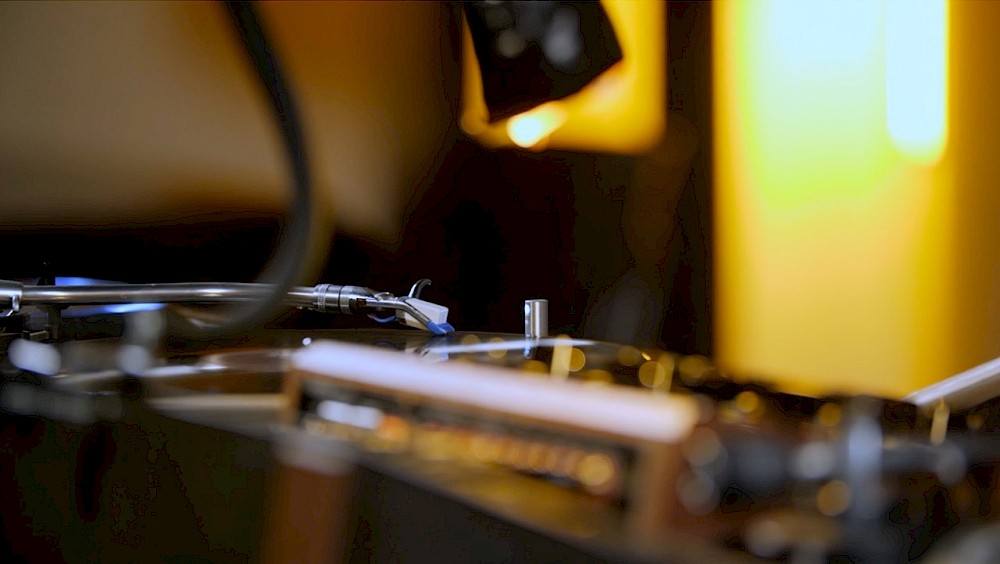 Screen shot of the video interview between Alice Twemlow and Femke Dekker
Listening as a Research Method
In the third edition in a series of explorations of research methods in art and design, the KABK Design Lectorate focuses on how research is conducted through listening and with sound and the sonic. As with the previous editions, which focused on walking and touching, the project comprises a video-interview, an exhibition, and a publication.
The project features the practices, perspectives, and research of students, tutors and workshop instructors from the extended KABK community. At the centre of the Listening as a Research Method is the research-practice of sound practicioner and educator Femke Dekker, who teaches in BA Interior Architecture & Furniture Design.
Design Lector Alice Twemlow visited Femke Dekker at Murmur in Amsterdam, a listening bar which offers platform and space for sound practitioners and sonic enthusiasts to come together to listen and explore sound together. They wanted to learn about the role of listening and the sonic in Femke's research and teaching.
Check the website of the Lectorate Design for more details on this series.