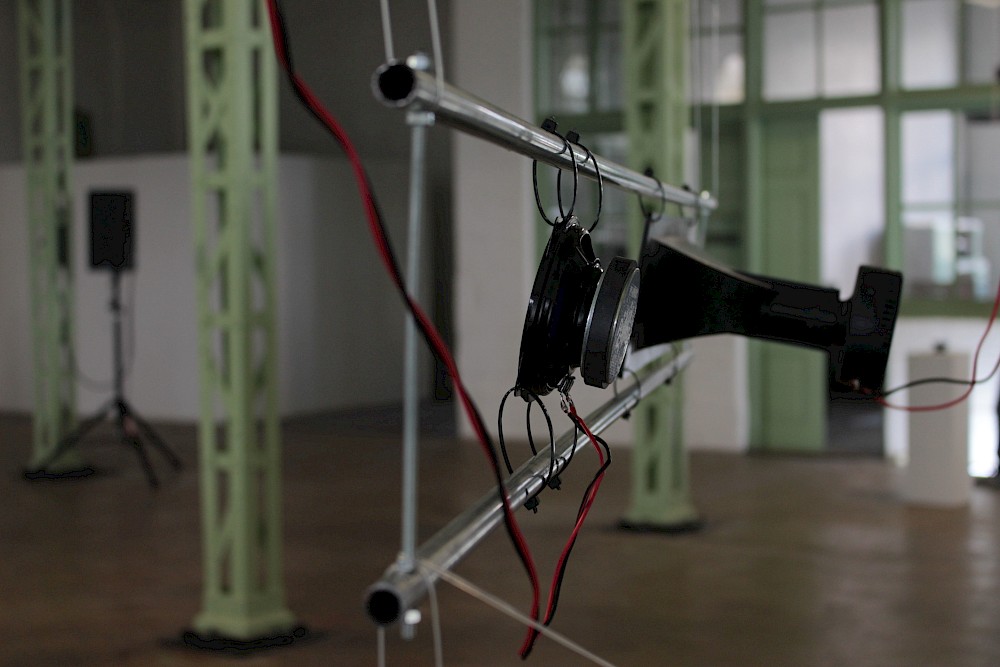 Courtesy of Gabriel Paiuk
Sound Installation 'Focus'
6 Oct 2023 — 10 Oct
, Exhibtion, part of doctoral promotion - Grey Space in the Middle, Paviljoensgracht 20-24 The Hague
As part of the doctoral promotion, three of the artistic works developed by Gabriel Paiuk as part of his dissertation will be presented publicly.
On October 6th, 8th and 9th the sound installation Focus will be exhibited at The Grey Space in the Middle in the Hague, from 14:00 till 20:00. On October 10th, Focus will be open to the public from 15:00 to 17:00 and from 18:00 to 20:00.
A note on Focus
Most often we associate focus with the realm of the visual. We tend to understand it through phenomena that belong to the eye, photography or other lens-based devices. We comprehend its role in the adjustments made to be visually aware of our environment. But what happens in the realm of the acoustic? Does what we hear also change as we adjust to our aural environment? Furthermore, what is the role of audio technologies in the way this adjustment occurs?
The sound installation Focus addresses the role of audio in the forms in which we engage with our aural surrounding. Focus sets up a space for the visitor to explore and traverse unhurriedly, as they explore how listening unfolds. Focus problematizes our reliance on audio technologies in their capacity to re-enact acoustic impressions. The spatial aspect of the audible becomes intrinsic to the embodied relationship between the listener, the exhibition space and the material and acoustic characteristics of the loudspeaker constellations that comprise it.
The artistic presentation of Focus, The Construction of an Imaginary Acoustic Space and Sound Theory (The Clouds) has been made possible thanks to the support of the Schuurman Schimmel - van Outeren Foundation and the Konrad Boehmer Foundation.