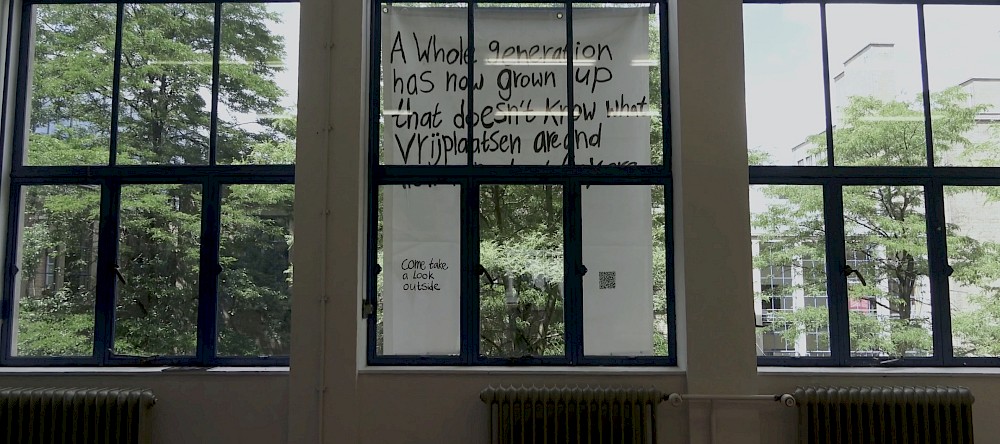 Archive Graduation 2022 © Royal Academy of Art
Graduation Show Royal Academy of Art 2023, with PhDArts contributions
30 Jun 2023 — 4 Jul
, Graduation Show - Prinsessegracht 4, The Hague
During the annual Graduation Show from June 30 to July 4, the works of more than 200 graduates can be seen. The corridors and classrooms of the KABK are transformed into exhibition spaces in which young international artists and designers show with their work how they look at the outside world, how they react to it and how they position themselves.
Go on a journey of discovery through the corridors of the KABK and get inspired by performances, illustrations, materials, graphic design, installations, photography, film, painting, objects and sound art.
Entrance to the Graduation Show is open and free for all. Check the opening hours in the above link.
PhDArts projects at the grad show!
For the first time, graduates of the PhDArts programme will give an insight into their PhD projects at the Graduation Show. Dr. Anja Groten and Dr. Maya Rasker successfully submitted and defended their dissertations at Leiden University last year. The presentation of their artistic and theoretical work now makes it possible to really experience the collaboration between the KABK and the LU through the PhDArts programme and to give an insight into the possibilities of an artistic doctorate.