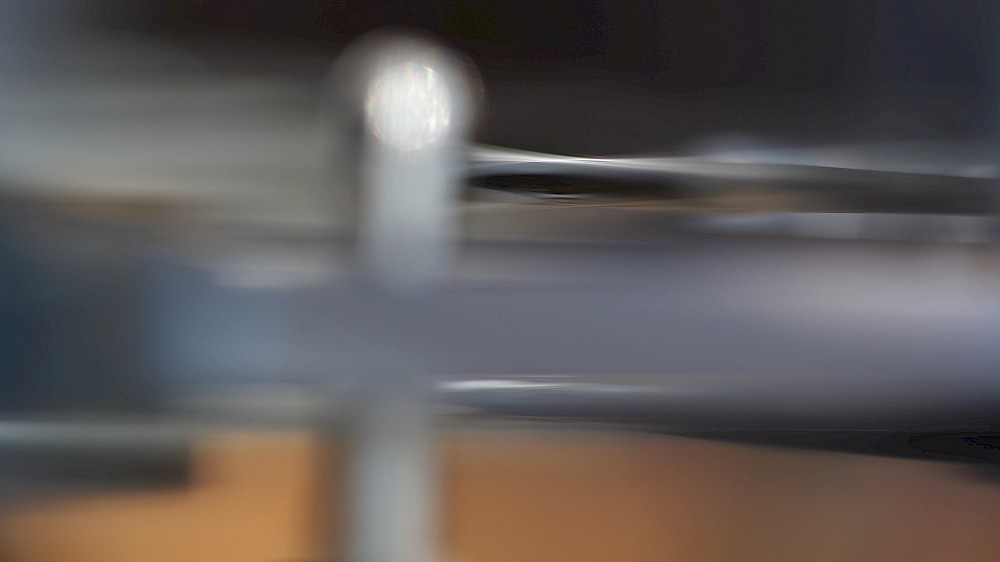 A still from 'Sound Theory (The Clouds)' © Gabriel Paiuk
Sound Theory (The Clouds)
Sound Theory (The Clouds) takes part of the ongoing research of Gabriel Paiuk into the way listening is performed as inherent to technical and collective infrastructures.
Drawing on the greek term Theôría (θεωρια), which lies both at the origin of the words Theory and Theatre, this project Sound Theory (The Clouds) explores how listening is informed by the infrastructure and protocols of audiovisual staging. By drawing attention to the way technologies of amplification, reproduction and audiovisual synchronization act upon the forms of acoustic spectatorship, Sound Theory (The Clouds) explores the ways we believe in what we hear.
Sound Theory (The Clouds) is a ca. half—hour work for violoncello, soundtrack, tape player, multiple loudspeaker setup, video and live-video. A specially-purposed loudspeaker setup, rather than setting up an all-embracing acoustic fiction, emphasizes the embodied qualities of our involvement with the sonorous. In Sound Theory (The Clouds) both the material and temporal synchronization of the aural and the visual are decoupled, bringing attention to the way our listening is constantly adjusting to the sensorial infrastructures it takes part in.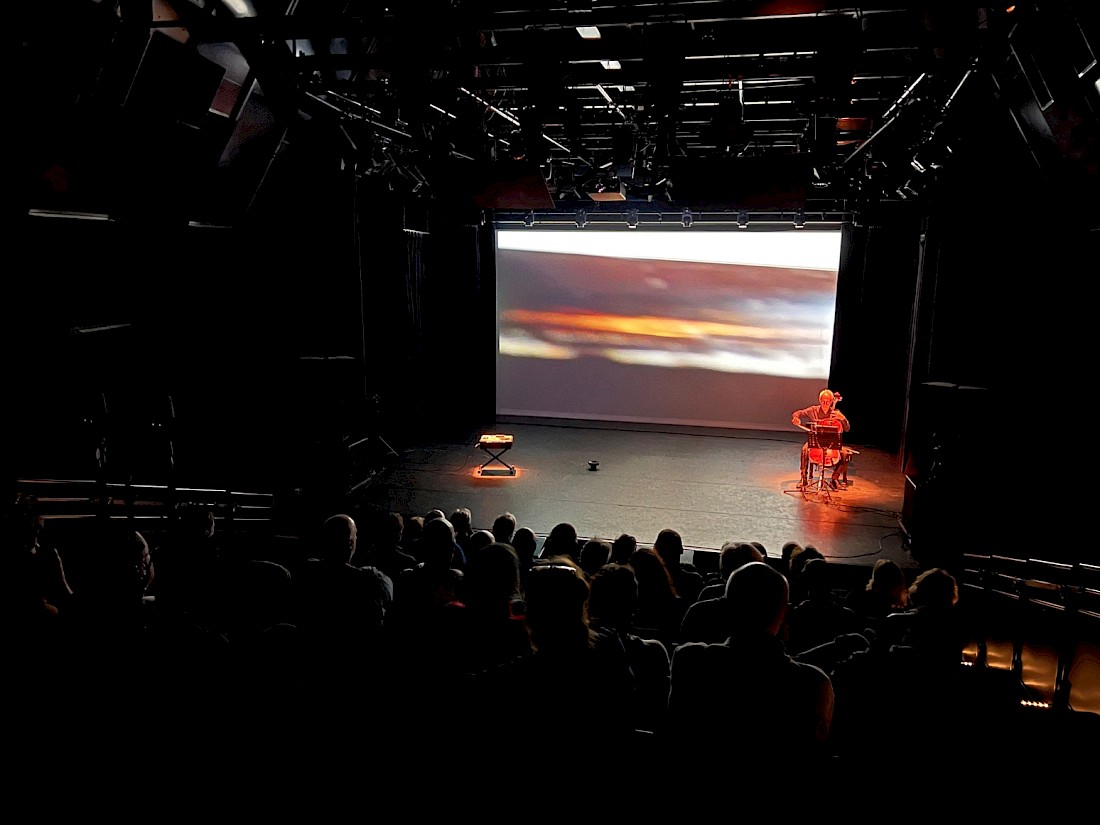 Performance during 'Dag in de Branding' (2021) © Gabriel Paiuk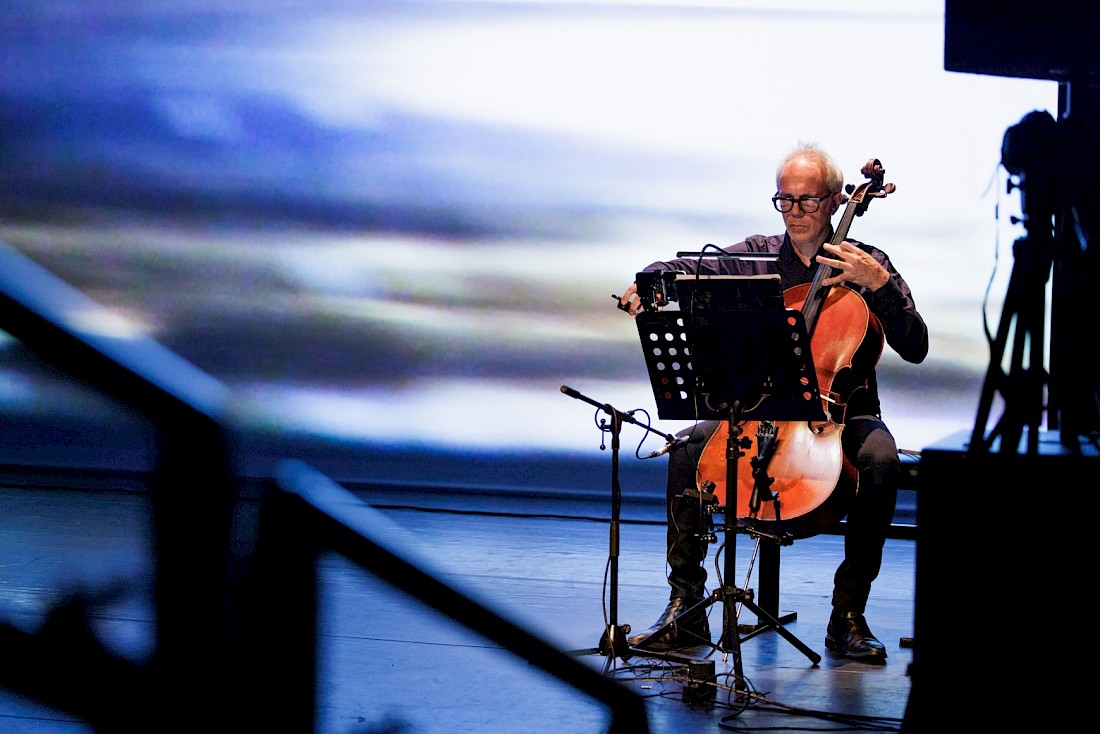 Wouter Vellekoop during 'Dag in de Branding' © Gabriel Paiuk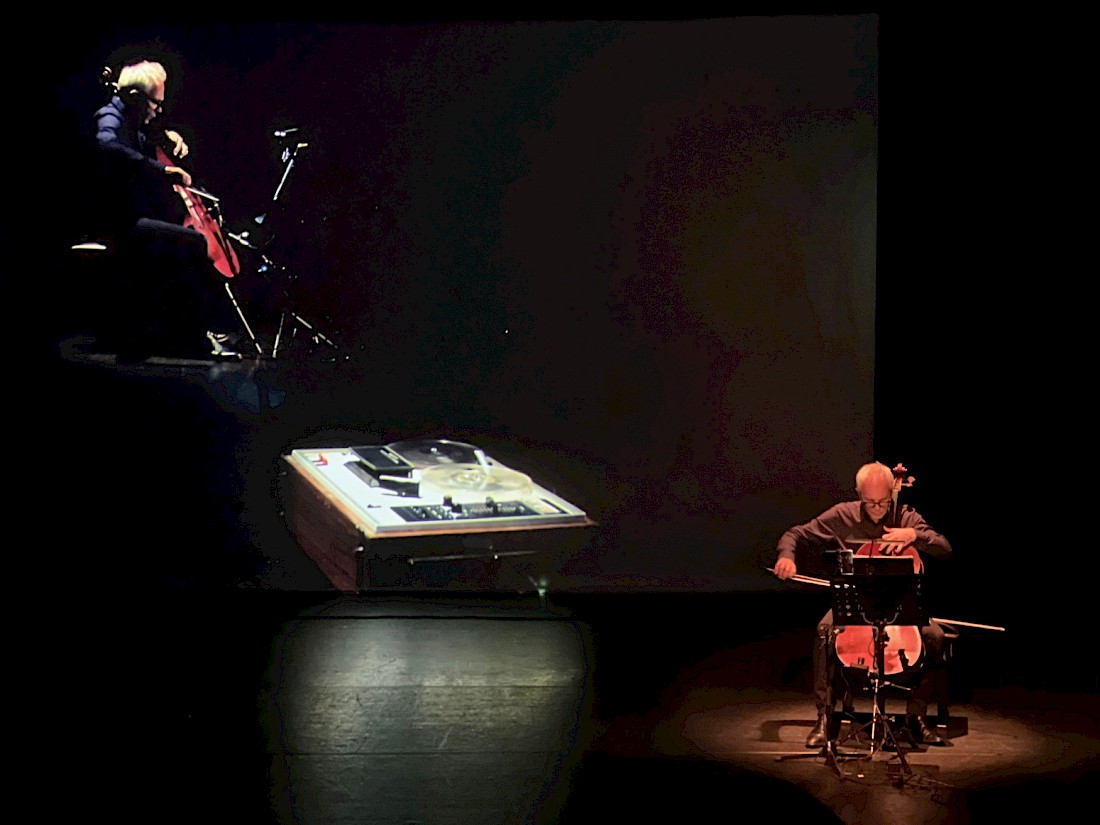 Wouter Vellekoop during 'Dag in de Branding' © Gabriel Paiuk