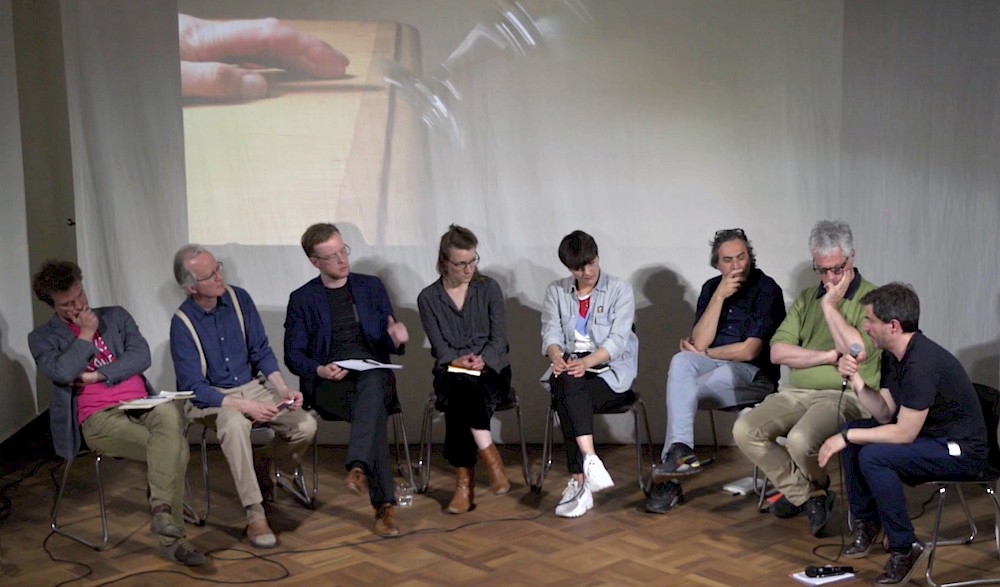 Video still of the recordings of the Symposium 'Transformations of the Audible' (2019)
Academy of Creative & Performing Arts (ACPA)
The Academy of Creative and Performing Arts (ACPA) is a research institute that offers composers, performing artists, visual artists and designers the opportunity to perform research in and through artistic practice. ACPA also offers education in the arts for Leiden University students, and provides academic electives for students of the University of the Arts The Hague.
ACPA is located in the center of Leiden and is led by the academic director Erik Viskil and the institute manager Rosalien van der Poel.
At ACPA there are five professors, one senior university lecturer (associate professor), four university lecturers (assistant professors), additional external supervisors for PhD candidates, teachers and office staff members. ACPA has five emeriti professors. There are two honorary doctorates, awarded in 2005 and 2015.