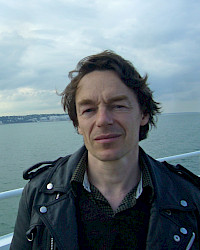 photo: M. Mizgiert
Justin Bennett
Justin Bennett teaches in the Institute of Sonology of the Royal Conservatoire (KC) in the Hague.
Contact
ai5iZW5uZXR0QGtvbmNvbi5ubA==
He is also a member of Jubilee, a platform for artistic research and production in Brussels. His widely ranging work is rooted both in the visual arts and in music. Bennett produces field recordings, drawings, performances, installations, audio walks, videos, and essays.
He studied sculpture, electronic music and video art and much of his work combines sound, image, space and storytelling. Bennett makes work for public spaces as well as art spaces and concert venues.
He collaborates with a wide range of other artists, including with BMB con., HC Gilje, Vermeir & Heiremans, Renate Zentschnig.
Justin Bennett's research practice
A recurrent theme in Bennett's research is the public's experience of architecture, urban development, and (un)built space. He employs sound to render it audible as well as palpable: in his work, careful listening provides a radically different way of seeing and experiencing. Bennett's sound recording is comparable with shooting a video. He uses various microphones to change perspectives – like camera lenses. The microphones – the listener's points-of-hearing – move through a city, a street, a windy Russian tundra, or the different-sounding spaces of a building.
In many of Bennett's works and installations, sound and voice-over are juxtaposed with video images, drawings, maps and diagrams. Thus, a reciprocity is created between various forms of expression: a drawing or a text can be a score; and sound and image become ways of drawing and writing.
In this way, Bennett's work is also a research into sound and image as specific media, and an exploration of the ways in which they can be used and experienced. His way of working sparks unexpected complementarities, synaesthetics, collisions and manipulations of the mind.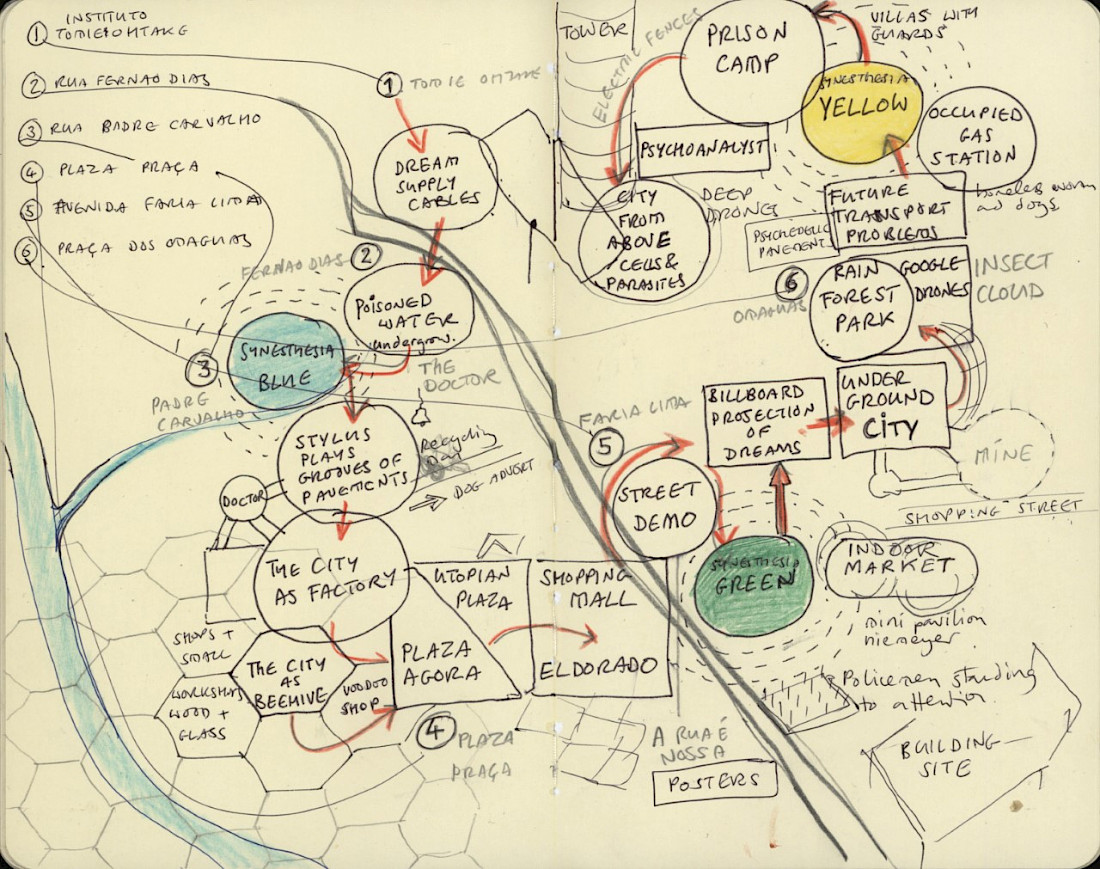 Sketch for Dream Map audio walk, Sao Paolo, 2013 - photo Justin Bennett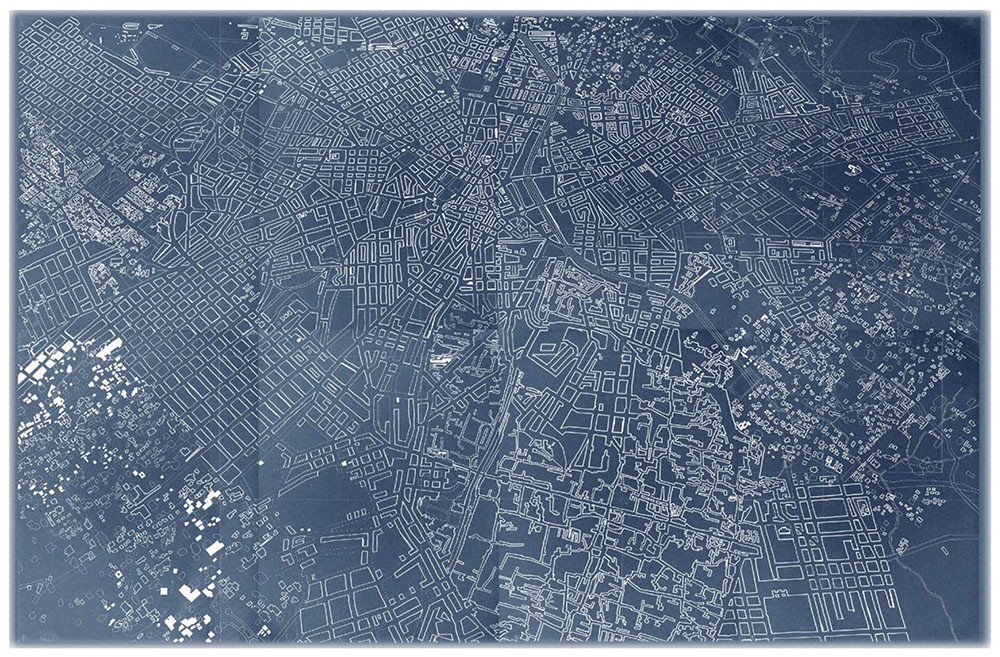 Still from Blueprint, an animated film score for improvised music, 2015 - photo Justin Bennett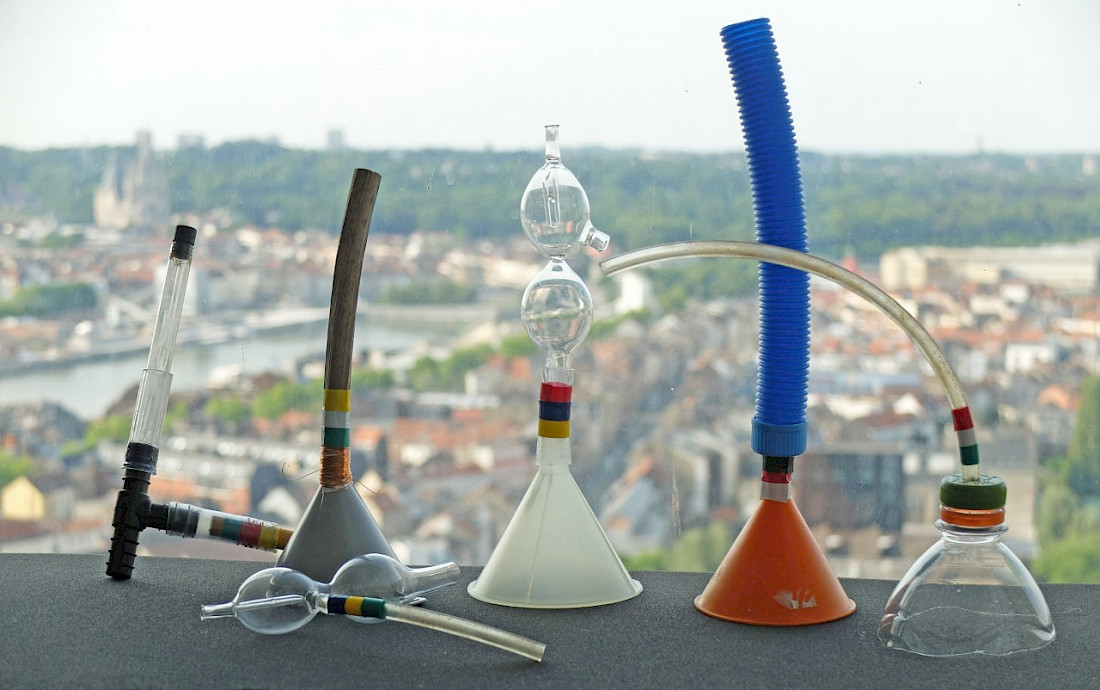 Filters, tools for listening to the city, 2017 - photo Justin Bennett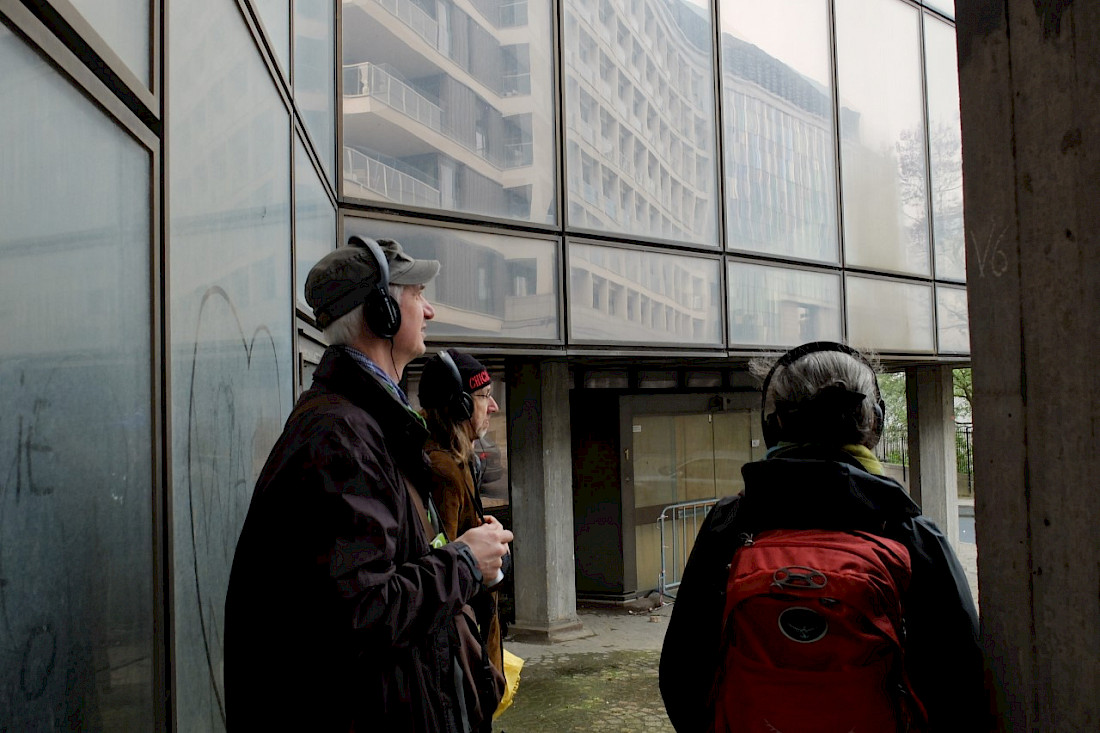 Multiplicity, an audio walk in Brussels, 2019 - photo Justin Bennett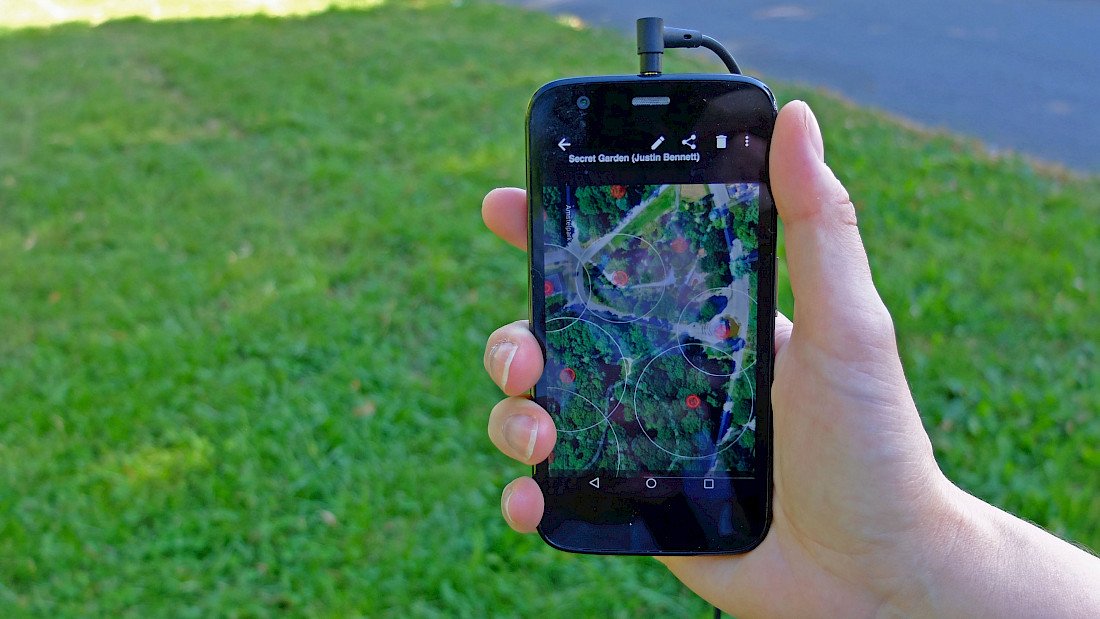 Secret Garden project, an app-based audio walk, Amsterdam 2020 - photo Justin Bennett