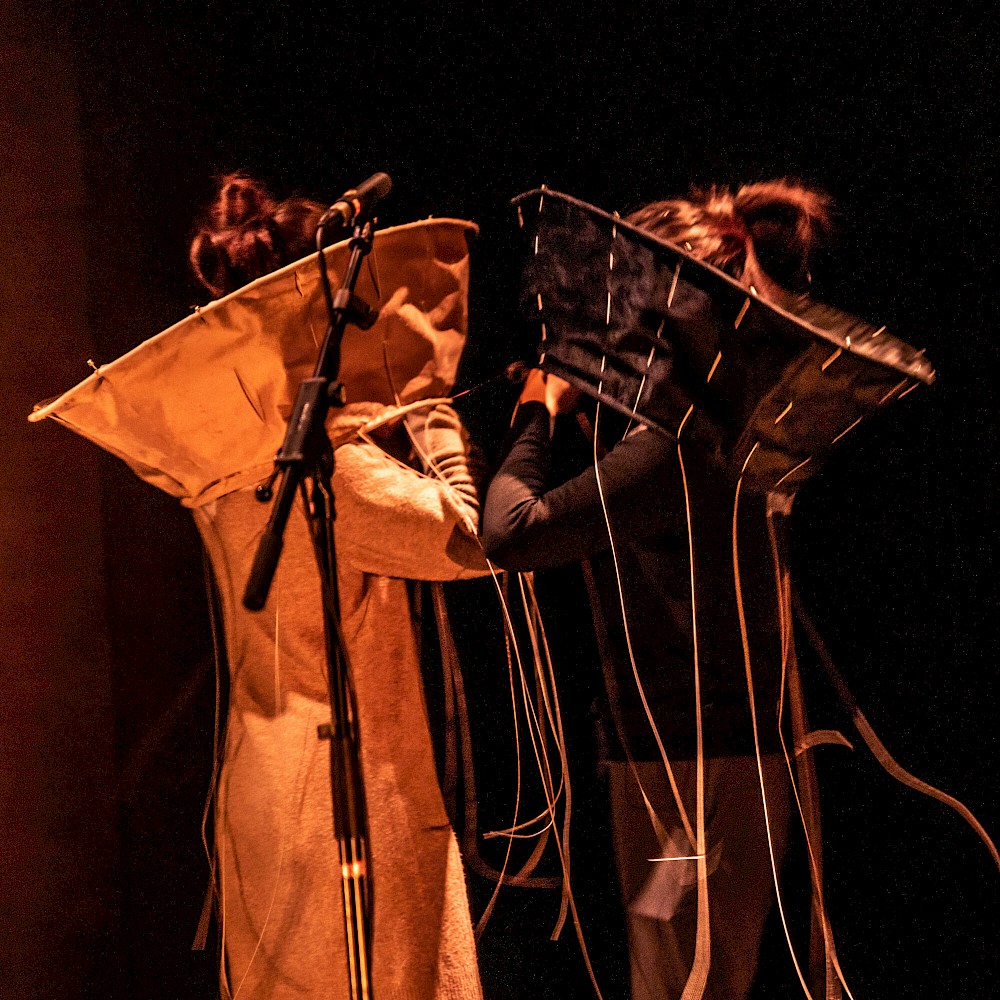 Alex Schröder & Royal Conservatoire
LUCAS Cross-Cluster Research theme 'The Role of Experience in Arts of Criticism, Rhetoric, and Aesthetics'
The 'Role of Experience' research theme examines affective, embodied-enactive, and new materialist perspectives to explore the role of experience in the arts of criticism, rhetoric and aesthetics that we study across LUCAS, Leiden University Centre for the Arts in Society, and explore ways for doing so analytically, empirically, and experimentally.
Background on the research theme
While affect, experience, and animation have been undervalued in modern studies professing critical distance, they transcend reification, and poststructuralist and cognitive-linguistic function. New materialism indicates that the cognitive-experiential is co-constituted by the agency of the material; recent affective and embodied-enactive perspectives show experience to be of moment in any cognitive acts, including those of criticism-rhetoric-aesthetics (and our own research).
Experience is, therefore, a vital dimension that still needs bolstering and cultivating between our diverse expertise, from aesthetic experience to the Sublime, rhetoric, verbal allegory, material agency, classical-through-to-contemporary (literary) criticism, philological thinking, and VR.
The research theme enables scholars to learn more about materialism, affect theory, enactivism/embodied cognition, new materialism, and their links to action, attention, and perception. Engaging these approaches can be daunting, so that affective-enactive-agential understandings remain unacknowledged in one's research, while they are momentous and ready at hand. Indeed, much non-contemporary criticism-rhetoric-aesthetics still needs reading with an experientialist eye. If we do, these arts of criticism-rhetoric-aesthetics become a body of experiential understandings to learn from, and share in interdisciplinary-interfaculty collaborations.
Current participants
Classics: Casper de Jonge; Christoph Pieper; Suzanne Adema; Silvia Castelli
MEM: Sophie van Romburgh; Stijn Bussels; Eelco Nagelsmit; Olga van Marion
Mod Con: Ali Shobeiri; Arthur Crucq; Madeleine Kasten; Mathijs Peters; Jose Hopkins; Miguel Mira
Current experience-related research interests
The Sublime (De Jonge, Bussels) 
Ancient Literary Criticism (De Jonge) 
Agency of objects, buildings and materials 
Ancient and Early Modern theories of Vividness and Enargeia 
Affective operations of allegory as a narrative strategy in children's literature (Kasten)
Photographic representations of home-making; psychosomatic imagery: looking at mental disorders via photography; the concept of place in relation to photography (Shobeiri)
The reenactment of a dead author's voice via literary reception (Pieper)
(Critical use of) empirical methods (for instance eye-tracking) to study affective responses to art (Crucq)
Vivacity and experience in Septentrional philology; possibilities for an enactivist criticism; (my) artistic practice co-constitutive of (my) research (Romburgh)
Experientiality and 4E cognition in narrative comprehension of Latin literature (linguistic and narratological operationalizations of experientiality in close reading) (Adema)
Patience as experience: testing this Social Sciences paradigm for antiquity, and investigating to what extent empirical domains related to experience were used to conceptualize patience (Castelli)
The notion of 'resonance', developed by the German sociologist Hartmut Rosa, that emphasizes the role of experience in the realms of, among other things, politics and aesthetics; experiences of resonance within the context of popular music; the role of bodily suffering and the experience of compassion in the moral theories of Schopenhauer and Adorno (Peters)
The historical functions and agency of early modern buildings and objects, and more particularly their capacity to transform the beholder; Aby Warburg's notion of Denkraum, as a means to conceptualize how art negotiates the tension between rational and magical thinking (and politics and religion); religious experience in relation to rhetoric and aesthetics; an AR-model of the Temple of Solomon as practical 'experience'-enactment (Nagelsmit)
The affordances of different technologies and the various affects that emerge from and with them; working towards understanding the particularities of our bodily interactions in VR technologies (Hopkins)
The cinematic implications of VR (Mira, digital artist, lecturer, and movie maker)
Reading Group Gatherings
Our reading group gatherings are open to all interested, and may culminate in a symposium/conference, publication, and funding applications. We will expressly seek collaborations with colleagues focusing on arts of criticism-rhetoric-aesthetics at ACPA, LUCL, and LIAS, and colleagues expert in archaeology, anthropology, and 4E-cognition, for instance, who may in turn benefit from our experience in the Sublime, enargeia, allegory's hands and feet, bringing ancient words to life, and the colours of rhetoric generating sensorimotor resonance. Thus, for scholar and student alike, the research theme will contribute to a better attentiveness to, and recognition of the irreducibility of experience, also in data-driven contexts in science and society.
With the 'Role of Experience' theme at LUCAS, we will create a hub for interdisciplinary-interfaculty collaboration at Leiden, nationally, and internationally. Thus, we will also create a haven for learning about experience and arts of criticism-rhetoric-aesthetics, and for learning from one another's diverse expertise, as scholar, student, alumnus, artist, professional, or community member. In our increasingly data-driven society, it is important for the University, which may to the general public seem to be merely interested in models, facts and functions, to keep asserting that ultimately, data and analyses are not separate from experience and that, in fact, it is their entanglement that makes academic knowledge, and makes academic knowledge always astir: our knowledge is an ongoing live event.