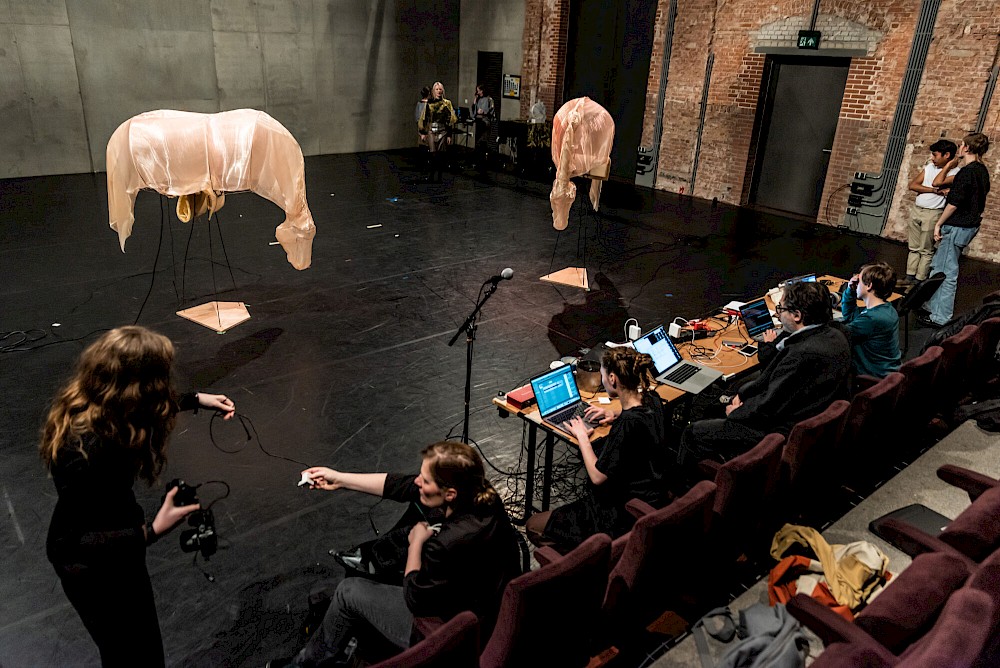 Photo from the Royal Conservatoire Archive
Job vacancy 01_03_23 - Assistant Professor in Sound Studies and Sound Art @ACPA
The Academy of Performing Arts (ACPA) is looking for a Assistant Professor in Sound Studies and Sound Art (0.2 FTE). The deadline for the application is the 1st of March 2023.
One of the new ACPA initiatives is to establish a Sound Studies Center which will concentrate on four key topics: the development of the discourse around sound; creating sound artworks; consultancy work on sound policies; education in and through auditory culture.
Key responsibilities
The new Assistant Professor will take on the following responsibilities commensurate with career stage:
co-developing a newly established Sound Studies Center
further developing the discourse on sound studies and sound art
developing sound artworks and/or helping to facilitate sound art in and around Leiden
stimulating the role of sound artists in the (re)designing of public (urban) places
Selection criteria
The candidate we are seeking:
has a PhD in sound studies, sound art, or a field relevant for this position
has a good overview of contemporary practices and discourses on sound and sound art
has published on sound and sound art
has demonstrable experience in organizing sonic events
has experience in applying for grants and other forms of subsidies
can act as a co-supervisor of PhD candidates in sound art/artistic research
has good proficiency in English and preferable also the Dutch language
is ultimately able and willing to teach a course on sound studies and sound art
Further information
Check this link for the complete vacancy. Enquiries may be directed to prof.dr. Marcel Cobussen, Professor of Auditory Culture and Music Philosophy at ACPA.
Application prcoess
Please submit online your application not later than 1 March 2023 via this link. Applicants should submit online:
Motivation letter;
CV including education and employment history, publications, and other relevant activities regarding sound studies and sound art;
Research plan with clear potential for applications to funding bodies such as NWO and ERC (max. 2 pages);
Names and contact details of at least two referees, of which at least one should have an academic position (no reference letters at this stage).