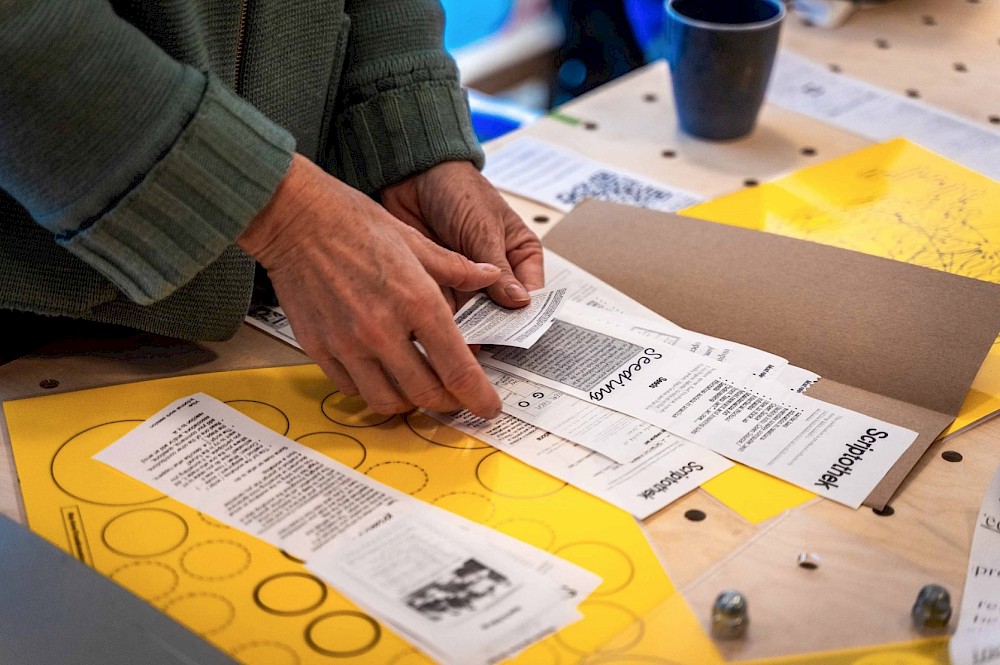 Anja Groten, workshop 'Figuring Things Out Together' at Page Not Found in The Hague (2022), photo: Steven Maybury
Metropolis M - 'Researching collectivity as an individual: how is that going to work?'
In November 2022, Anja Groten received her doctoral degree from the PhDArts programme of the Academy of Creative & Performing Arts (ACPA) of the Leiden University. During her 5 year research, she tried to deepen her understanding of collective design, while reflecting on her personal experience as part of the Amsterdam-based collective Hackers & Designers.
Ruby van Vugt of Metropolis M visited Anja Groten to talk about her dissertation and the corresponding book she self-published together with the H&D collective.
You can read the entire interview with Anja Groten at the Metropolis M website.