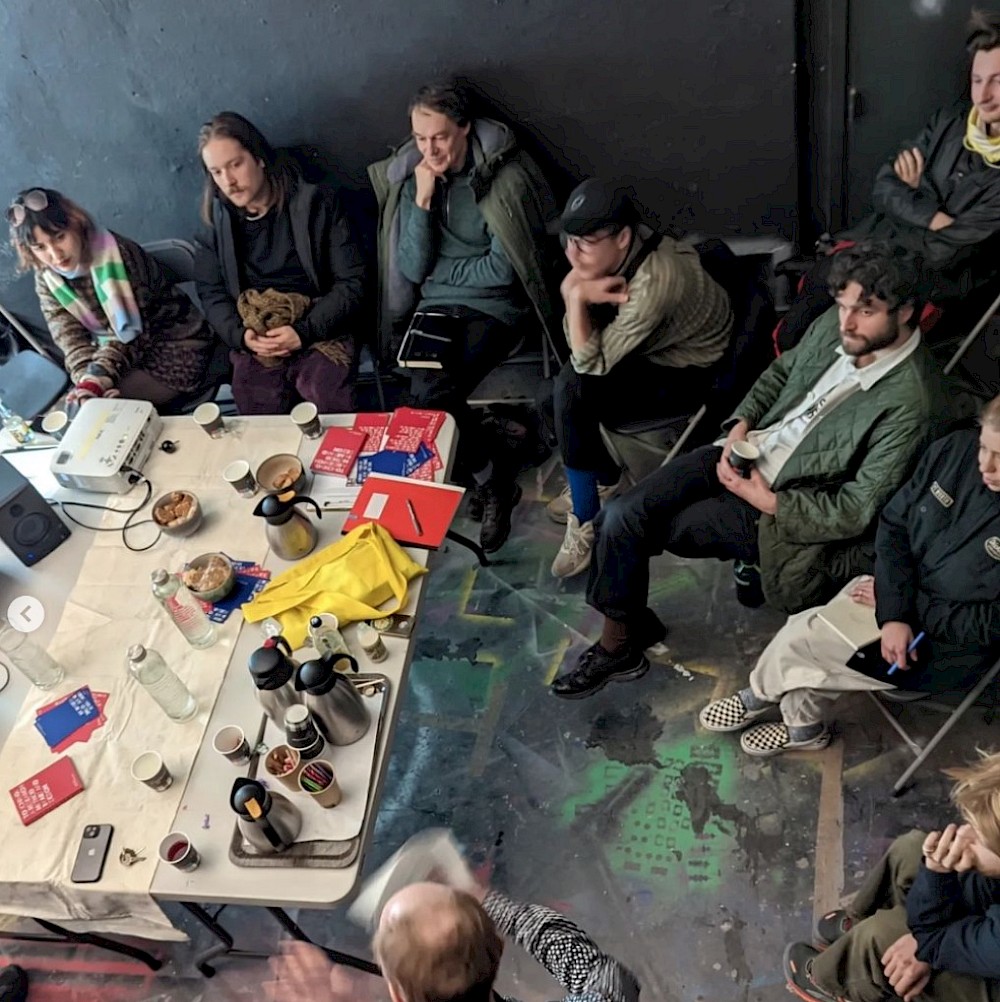 Photo by Martha Jager of the Design Lectorate, taken during Session #1
KABK Research Club - Listening as a Research Method #2
Tu

04 Apr 2023

16:00

–

18:30
, Gathering - New Media Lab 6th floor / Amare
Everyone is warmly invited to attend the next KABK Research Club, hosted at KC/Amare. The session will be devoted to sharing research practices that gather around the uses, methods and meanings of listening.
In part one, special guest Elena Biserna will give a lecture on Going Out – Walking, Listening, Soundmaking. Since the 1960s, the act of walking has provided a way for artists and musicians to escape the formality of the concert hall or institutional venue, engaging with shifting public spaces, natural environments, and the social and political sphere. Walking redefines notions of composer, performer, public, and music itself, while opening new modes of perception and action. Departing from her recently published book Going Out (umland, 2022), this talk addresses these developments by exploring the relationship between walking, listening, and soundmaking in the arts—from the first soundwalks and itinerant performances in the 1960s to today's manifold ambulatory projects.
In part two, there is time for all those who want to 'pitch' an idea for our upcoming publication and/or exhibition, Listening as a Research Method in Art and Design. Please prepare 1 image, 1 sound file and a pitch no longer than 5 minutes.